Today, 8 Years ago. "I'm Calling Out To You" — A powerful personal prophetic spontaneous song sung
by Steve Kuban, song was birthed on March 5th, 2011.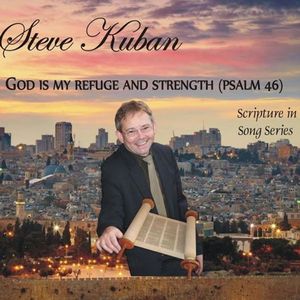 I'M CALLING OUT TO YOU
by Steve Kuban
A Spontaneous Song about Heaven 
I'm calling out to You 
Lord bring me close to You 
Take me to the place where You are 
Heaven's in my heart 
This world is not a part 
My heart and soul is crying out for You 
Lord fill me with Your Spirit 
I'm calling out to You 
Lord use me for Your glory 
I'm calling out to You! 
Here is a spontaneous song, that is one of the most beautiful I've ever received, which I believe came straight from the heart of the Lord. I have sung it in hundreds of services and concerts, and the response of the people is always the same: While singing it, they experience the presence of the Lord in a powerful way, and are brought much closer to Him. Over and over again while leading it, I have seen people lift their hands to the Lord, fall to their knees weeping, often coming to the front on their own initiative, in their desire to worship the Lord. 
This song I'm Calling Out to You came to me late at night, during a two hour time of deep worship that we were having in our home in New York City. 
---
Here is the background
My wife's mom had passed on seven days earlier, and her family were holding the funeral in the Philippines at the very same time as we were praying. As I sang from the depths of my heart, the words just flowed out as a cry of longing to be close to the Lord, and to be filled with His Holy Spirit. 
I have recorded this song in dozens of concerts, churches, live recordings and private worship times, even in many different musical styles, with over twenty different versions in my video archives.
I'd like to share Here are three of my favorite versions: 
Part 1: Video: I'm Calling Out To You (sung with the Salan's family, in Philippines)
Part 2: Pro Audio: Bossa Nova version (in Dubai). "I'm Calling Out To You" 
Part 3: Blog: Rosalia's With You Lord – in Heaven (8th Anniversary, "She's With You Lord" (prophecy) 
---
Introduction
Eight years ago, my wife Cassandra and I received the sad news by phone from her brothers and sisters in the Philippines, that her mom had died. We were at our home in New York. Cassandra was broken and distraught. Her mom's death came as a surprise, for her mom had gone into the hospital with pain in her shoulder, not with any condition that should have led to her death. 
Prior to this, Cassandra had told her mom about Christ on the phone many times over the years. But for several months prior to the end of Rosalia's life, Cassandra had felt a special burden for her to be saved, and talked with her mom at length about the saving power of Yeshua. 
Her mom ultimately made the decision to put her trust in the Lord just a few weeks before she passed from this life! Cassandra had the joy and privilege of leading her mom to the Lord over the phone just a few weeks before she graduated to heaven! The Bible says, "Believe on the Lord Jesus Christ (Yeshua the Messiah) and you shall be saved, and your household." (Acts 16:31). Praise the Lord! Cassandra had witnessed the fulfillment of God's promise, with her own mom! 
The final part #3, is text and audio of what the Lord spoke to us a few days ago, about the importance of being a witness with our lives, speaking in particular about the witness of Rosalia Salan's life. We pray you will be blessed by each of these episodes that came during her graduation to heaven. Shalom. 
Video: I'm Calling Out to You – by Steve Kuban (Bossa Nova with Guitar Solos)

Video: I'm Calling Out To You – by Steve Kuban (Salan, So. Leyte, Philippines)