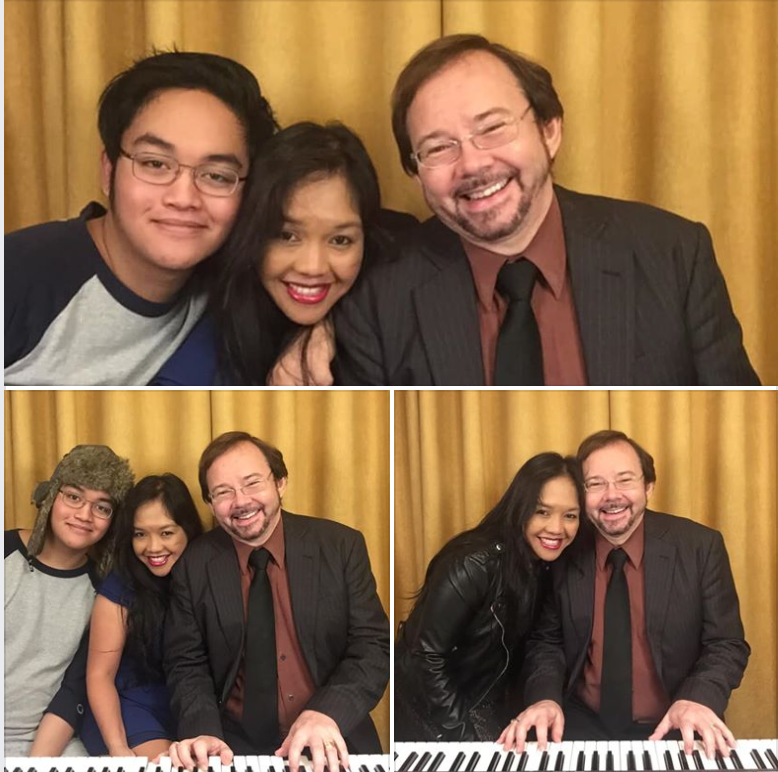 Happy Birthday Cassandra with Ian and Steve Kuban
Happy birthday my dear Cassandra! The Lord loves you so much! He gave us a wonderful day together, doing many fun and blessed activities (the home-baked salmon birthday dinner was awesome!). The family picture with Ian is a ready-made cherished memory. The crazy photos we took together were hilarious (with all the digital sunglasses and hats and stuff), and your laugh was so genuine! You looked more and more beautiful with each outfit you wore today. You really are such a beautiful woman! Then when I sang "You've Got A Friend" on facebook live and began singing the chorus "You just call out my name"...I saw you singing, "You just call on Yahveh!" That touched my heart so much! You really do love our Heavenly Father and our Lord Yeshua so so much — they really and truly are your greatest Friends. The final hour we spent together worshiping him at the end of the night (capped with His powerful prophetic word over us) were the best part of this amazing and blessed day. I just re-posted your birthday facebook post from three years ago, as a reminder of just how much the Lord has done in our lives together, and was amazed to read about boosters and rocket ships, for this was the same word He spoke over us this morning when we awoke and waited on Him. Every day He confirms His word and gives prophetic direction that brings confirmation, edification, exhortation and comfort. Thanks for letting me be your friend, husband, companion and co-laborer for the Lord. He is surely pleased with your life, and all that you do for Him. Thank you for helping me be the best servant that I can be for Him! Happy happy birthday my dear!
---
With recent background info on our lives and credit given to my amazing wife & woman of God!
Part 1: Blog: 4 Years Ago
Part 2: Blog: 5 Years Ago
---